We're Informed Sport Certified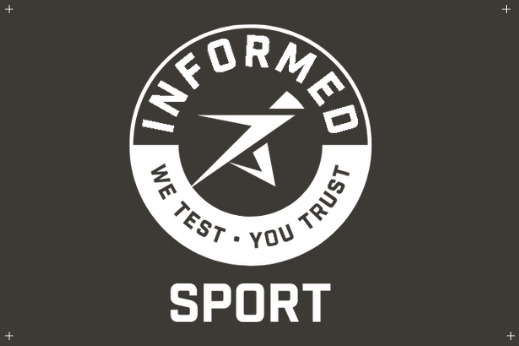 It's always been a challenge for us and for the athletes we work with to find high-quality snacks they can take anywhere with them. So we created Roam. Our bars are a savoury alternative to today's highly processed, synthetic and sweet options. Roam only uses ingredients we all know. They are real food in a convenient format.
It was really important to us that we had this recognised officially by a comprehensive, third-party certification program considered the global gold standard for quality control in sports nutrition products. 
Why it's important for athletes
According to Informed Sport, as many as one in ten sports supplements may end up containing a banned substance. The risk is real and can lead to a lifetime ban for athletes that are found with one of these substances in their system.
Informed Sport provides assurance to athletes that products carrying their logo have been regularly tested for prohibited substances and are manufactured to the highest quality standards. 
A number of professional sporting bodies (such as the FA, RFU and PGA) highly recommend that athletes only choose vitamins and supplements that carry the Informed Sport logo.
What does 'certified' mean?
A certified Informed Sport product is one that has passed the programme's manufacturing quality system audit and rigorous product testing. This includes:
Pre-registration product testing - includes testing five samples from different production runs.

Extensive product evaluation, including analysis of the formulation, label claims and nutritional labelling to make sure they match up.

Raw material evaluation, looking at the quality of the ingredients, the supplier and storage.

Manufacturer review to ensure the validity of accreditations.

Assessment of the Standard Operating Procedure (SOP) and quality systems in place for every single company that has handled the product.

Batch testing of every single production run of that product prior to release for sale.
To be clear, earning—and maintaining—Informed Sport certification is far from easy. Not only is the entire development process reviewed against the highest possible standards, Informed Sport also conducts random, additional, independent blind tests to assess the true quality on an ongoing basis. so you can trust that what's on the label is what's in the product.
We all know how we fuel our body is intrinsically linked to how our body performs. What we eat obviously plays a fundamental role in supporting this. We're passionate about making it really easy for anyone to snack on real food, at any time and any place. Receiving our Informed Sport certification further recognises this in an official capacity. 
Now our products and brand can be trusted by professional athletes anywhere.